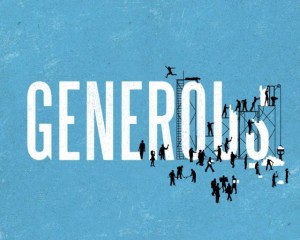 Generosity Dinner Donate Sterling
We are thrilled you are participating in a Generosity Dinner. We can't wait to hear the stories of community and generosity that spring from this dinner!
At the dinner you will be introduced to the concept of a 'Common Fund' - this is an amount of money stewarded by the group rather than belonging to any one individual. To get the fund started Common Change will be contributing £20 for every guest. You are welcome to add to the Common Fund with a one-off donation, of whatever amount feels appropriate to you, using the link below. Nobody else in the group will know whether you do or don't give, or how much.
During the meal, as we eat together, we'll come up with ideas of how to share money from the Common Fund with people experiencing a need - individual or families who are known to one or more members of the group. By the end of the evening, you'll have enjoyed the company of good friends, had a fantastic meal AND shared in the joy of giving.