This event has now taken place. More events will be taking place in the Autumn.
Join our hosts Shane and Laura as we dive into some inspiring examples of how collective giving can help change lives. Hear from people all over the country who are pooling their money together in order to meet small individual needs, larger local community needs and also big stuff around the world – such as housing 100's of Ukrainian refugees! 
The event will be live and interactive, with opportunity to hear Shane's reflections on the subject of radical generosity, as well as posing your own questions. Wherever you might be on your journey of justice-seeking this is a "don't miss" event. See you there!
Special guest…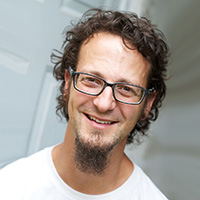 Shane Claiborne, Co-Founder of Common Change, is a prominent speaker, activist, and best-selling author.  Shane worked with Mother Teresa in Calcutta, and founded The Simple Way in Philadelphia, where he lives with his wife Katie.  He heads up Red Letter Christians and is a leading figure in the New Monasticism movement.  Shane is a champion for grace which has led him to jail advocating for the homeless, and to places like Iraq and Afghanistan to stand against war. A current focus of his energies is to end the death penalty and help stop gun violence.
You can follow Shane on Twitter: @ShaneClaiborne
Host…
Laura Gilchrist lives in Manchester with her husband and two children. She believes that all aspects of wellbeing, including finances, are key to living life to the full. She is a health coach, working 1-2-1 with leaders and creating wellbeing leadership programmes. From 2008-2012, Laura and her husband shared a home, living in community, sharing resources and practicing hospitality together. In normal times, she cooperates with other families to run a monthly 'open house' meal for her local community. She has been involved in Common Change locally since it launched in the UK.
You can follow Laura on Twitter: @laurawgilchrist
Archive of past events…
During 2021 Laura Gilchrist & Matt Wilson hosted the Common Good Canteen, a monthly Zoom conversation with a fascinating line up of special guests. A video archive of the conversations is available below.
April 2021
Guest: Dr Ruth Valerio
Topic: Living More Lightly
Our discussion ranged around questions of how much is enough; how we can discover abundance together in community; what ancient ideas of Virtue might have to offer us; and how we can become more engaged rather than passive in our financial giving. Ruth is a prominent environmentalist, theologian, social activist and part of the senior leadership team at Tearfund. Read more…
March 2021
Guest: Mike Royal
Topic: Power and Privilege
Mike helped us to hold a really important conversation about power and privilege – issues that are often present but not always recognised. Within the conversation we explored the issue of racial injustice and how it manifests. Mike is Co-Chief Executive of Cinnamon Network and an ordained Pentecostal Bishop. Read more…
February 2021
Guest: Natalie Williams
Topic: The Deserving and the Undeserving?
Natalie helped us deal with the myths around poverty and the poor. Through her lived experience and also the projects she is involved in she was perfectly placed to unpick the widespread deserving vs undeserving narrative. We also touched on other important themes too, such as the urge to want to be 'responsible' in our giving.  Read more…
January 2021
Guest: Jonathan Wilson-Hartgrove
Topic: Sharing Life & Sharing Resources
When it comes to sharing life and sharing resouces Jonathan has the wisdom of many years of lived experience to draw on. We asked him about the journey he's been on, what he's learned about money and possessions, and how to develop a more healthy relationship with them. Read more…